October is National Disability Employment Awareness Month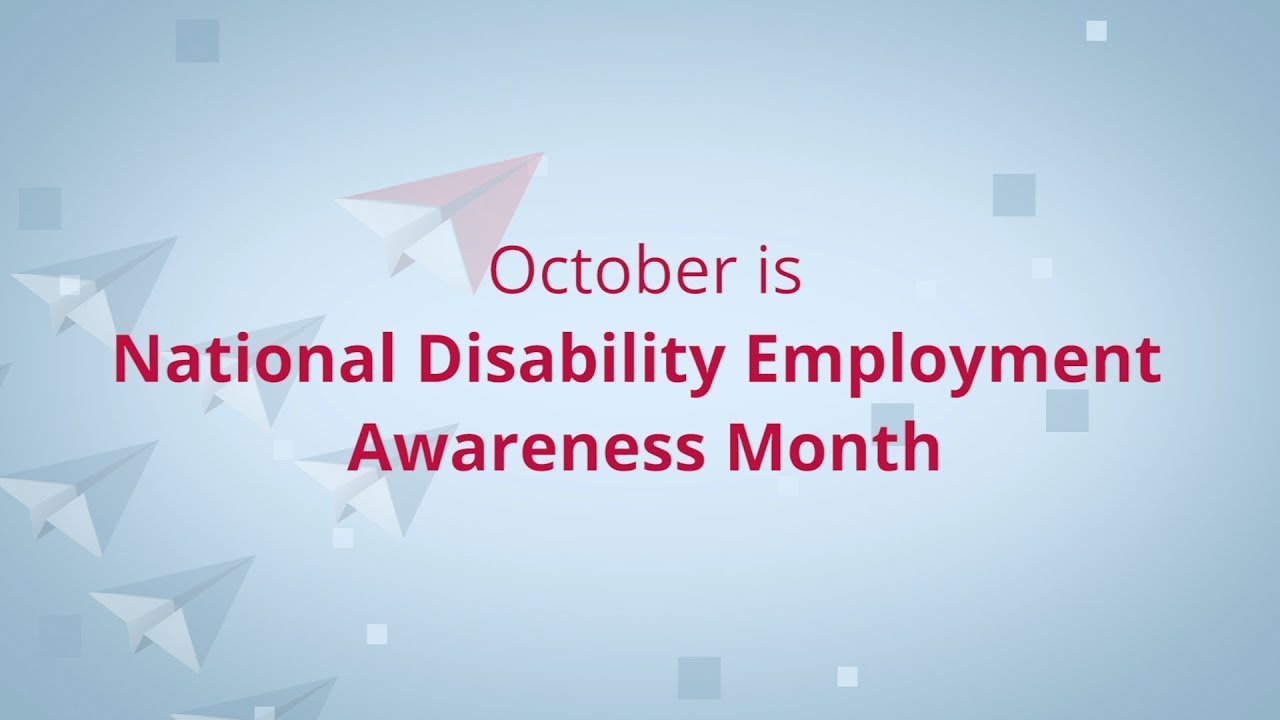 By Sey In, Staff Attorney
October marks many things, but it is of particular importance to the disability rights community because it is Disability Employment Awareness Month.  In honor of Disability Employment Awareness Month, ACDL will share information, tips, and resources about employment rights of people with disabilities.  ACDL will also offer free legal coaching sessions for people with disabilities who have questions about their employment rights.
Disability employment awareness dates back to 1945, when Congress encouraged employers to hire individuals with disabilities. This year's theme is "The Right Talent, Right Now."  Regarding this year's theme, U.S. Labor Secretary Alexander Acosta stated, "Individuals with disabilities offer employers diverse perspectives on how to tackle challenges and achieve success. Individuals with disabilities have the right talent, right now."
Watch ACDL's News for employment blog posts throughout the month of October.  The blog posts will provide tips, such as requesting reasonable accommodations, finding the right tools to help you perform the essential functions of your job, when employees must disclose their disability to their employer, and   how to file a complaint with the Arizona Attorney General's Office-Civil Rights Division and the Equal Employment Opportunity Commission (EEOC).  These posts will also contain links to other websites and resources.
ACDL will also be offering 1-on-1 legal coaching sessions about employment matters.  Coaching sessions are an hour long and a great opportunity to get practical advice from an attorney so that you can self-advocate.  If you have a disability and employment discrimination issue, call us at 602-274-6287 to do an intake.  Space is limited.
Stay tuned for your first tip!
DISCLAIMER:
THIS BLOG/WEB SITE IS MADE AVAILABLE BY ACDL AND ITS LEGAL STAFF FOR EDUCATIONAL PURPOSES TO GIVE YOU GENERAL INFORMATION AND A GENERAL UNDERSTANDING OF THE LAW, NOT TO PROVIDE SPECIFIC LEGAL ADVICE. BY USING THIS BLOG SITE YOU UNDERSTAND THAT THERE IS NO ATTORNEY CLIENT RELATIONSHIP BETWEEN YOU AND ACDL. THE GENERAL INFORMATION ON THE BLOG/WEBSITE SHOULD NOT BE USED AS A SUBSTITUTE FOR COMPETENT LEGAL ADVICE FROM A LICENSED PROFESSIONAL ATTORNEY IN YOUR STATE.