Register for the Virtual Seminar on Feb 8 and 9 HERE!
The Arizona Center for Disability Law (ACDL) and its partners are excited to announce the 12th Annual African American Conference on Disabilities (AACD) will return in-person for 2023.
As a preview to the in-person conference in June, a virtual seminar will kick off during the month of February in honor of Black History Month.
There is a $15.00 registration fee for the 2-day conference that covers all four sessions. This fee will help pay for scholarships for families to attend the in-person conference on June 16, 2023.
Registration is now open for the preview sessions on Eventbrite. You may choose to attend one or all sessions for the same $15.00 registration fee. You only need to register once and the link works for all four sessions.
The AACD is the premier comprehensive disability conference in the United States that addresses the intersection between race and disability. The conference examines avenues for self-advocacy to ensure the effective provision of services, resources, and enforcement of civil rights in the African American and disability communities. In the past several years, over 15,000 virtual attendees have come from all across Arizona, almost every state in the U.S., U.S. Virgin Islands, Canada, Africa, and Europe to learn and ask questions on a wide range of disability issues.
If you would like more information, please email: Natalie Luna Rose, nlunarose@azdisabilitylaw.org
If you would like to be a sponsor, vendor, or partner for the 2023 conference, please email Renaldo Fowler, rfowler@azdisabilitylaw.org. 
Register here for the Virtual Conference on Eventbrite.
Find the 2023 Sponsorship packet for the in-person conference here.
Scroll down to review the videos from the 2022 conference.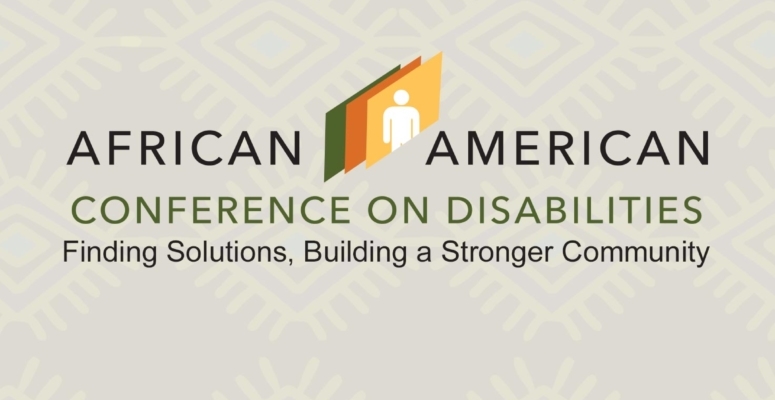 Session #1 (February 1, 2022)
Keeping it Real: Addressing Race, Gender and Disability Issues within the Deaf Community
It is never easy to discuss racism or any form of oppression issues. However, they exist within our community as well as the Deaf community, and we must acknowledge it.  This presentation will discuss racism, gender, and disability issues within the Deaf community.
Dr. McCaskill will share her personal experience to illustrate the problems faced within the Deaf community and highlights the intersectionality within the Deaf community – how race, class, gender, and disability connect and lead to discrimination.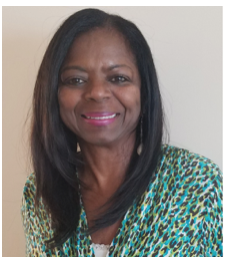 Presenter:
Carolyn McCaskill, Ph.D., Professor, Gallaudet University Department of Deaf Studies, Director of the Center for Black Deaf Studies
Watch Presentation:
Session #2 (February 1, 2022)
Born to Advocate: Portraits of Black Mothers of Children on the Autism Spectrum
Most academic studies about family advocacy for children with disabilities do not include Black family experiences. In this session, we will highlight the experiences of Black mothers of children on the autism spectrum and the advocacy work they have done to ensure their children have access to supports and inclusion. Participants will learn more about new asset-based research that uplifts the voices of Black mother advocates and as well as hear stories from members of the Sankofa Black Family support group on their journey's to becoming powerful advocates for their children.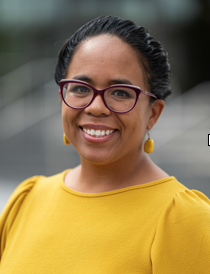 Presenters:
Elizabeth Holliday Morgan, Ph.D., Assistant Professor in the Doctorate of Educational Leadership program, California State University Sacramento
Benita Shaw, Community Education Specialist, University of California Davis, MIND Institute in the Resource Center
Watch Presentation:
Session #3 (February 3, 2022)
Disproportionality in School Discipline (CLE)
Students of color and students with disabilities experience school discipline at
rates far higher than their share of total student enrollment. During this session, you will hear four perspectives on the problem of disproportionality in school discipline on the basis of race and disability. Professionals in the areas of civil rights oversight, special education law, juvenile justice, and academia will each discuss the skewed application of school discipline practices.
Presentations will include data about the uneven application of school discipline based on race and disability, the role of school discipline in the school-to-prison pipeline, the impact of school discipline on children and families, laws that exist to prevent against discrimination in discipline, and tools advocates can use to combat bias in discipline.

Presenters:
Amanda Glass, Esq. Managing Attorney, Education Team, Arizona Center for Disability Law
Nandi Muhammad, Juvenile Justice System Improvement, Community Engagement & Education Coordinator, Pima County Juvenile Court
Dr. Evandra Catherine, Assistant Professor, Arizona State University
Jason Langberg, Civil Rights Attorney, Office for Civil Rights of the U.S. Department of Education
Watch Presentation:
Session #4 (February 3, 2022)
Being Unapologetically Black: Healing from Trauma
The workshop is a follow-up to last year's powerful introduction to the historical and racial trauma workshop given by Carlian Dawson, EdD. She will be joined by DaMond Holt, Ph.D., to discuss how to heal from trauma from an African American male perspective. Dr. Dawson and Dr. Holt will walk through how trauma is introduced, how it impacts the mind and body, and how to heal from its effects.
Trauma has had devastating effects on African American males' overall health and well-being and yet, they have managed to "make it through", deal with the day-to-day stresses in spite of the adversities they face, to become productive and successful parts of their communities.
Dr. Holt states, "Trauma may not be your fault, but it is your responsibility to heal from it. If you don't heal from your trauma, you will bleed on people that didn't cut you."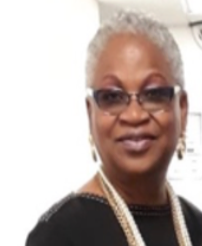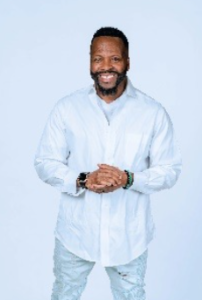 Presenters:
Dr. Carlian Dawson, Ed.D, Director of Education, Arizona Center for African American Children (AZCAAR)
DaMond Holt, Ph.D., The Trauma Center of Hope
Watch Presentation:
Session #5 (February 8, 2022)
 How Assistive Technology Can Impact Employment Opportunities for Individuals with Disabilities
This session will describe assistive technology resources and their application in employment services and outcomes. Strategies for consideration before employment to increase expectations and enhance access to integrated competitive employment will be presented. Assistive technology uses on the job to assist with completing work responsibilities and promoting quality performance will be discussed.
Emphasis will focus on implementation practices that shift the use of technology as a first option in decision-making throughout the employment process. Case study illustrations will highlight examples of the impact and benefits of assistive technology in the workplace.

Presenters:
Wendy Parent-Johnson, Ph.D., Executive Director, Sonoran Center for Excellence in Disabilities and Professor in the Department of Family & Community Medicine, College of Medicine, University of Arizona
Genise Burnett, Assistive Technology Professional, Collaborative Technology Solutions, LLC
Watch Presentation:
Session #6 (February 8, 2022)
Legal Rights and Best Practices for Individuals Experiencing a Mental Health Crisis (CLE)
Persons with mental illness who are in a mental health crisis are often subject to discrimination when attempting to access crisis services. While people experiencing a physical health crisis can call 911 and receive a medical response within minutes, persons with mental illness often have to wait hours for assistance when requesting crisis services. Oftentimes, law enforcement respond to mental health crises rather than mental health professionals.
This session will provide information on the legal rights of persons with mental illness who experience a mental health crisis, discuss issues with the current crisis response model, and provide information on best practices for mental health crisis response systems.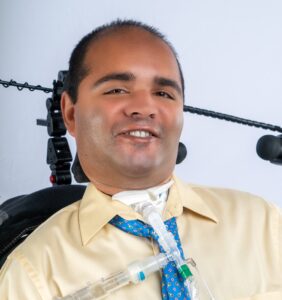 Presenters:
Asim Dietrich, Esq. Supervisory Attorney for Investigation, Monitoring & Accountability, Arizona Center for Disability Law;
Watch Presentation:
Session #7 (February 10, 2022)
Vaccine Misinformation: Impact of Misinformation on the African American Community
This presentation is designed to separate myths from facts, and will objectively examine the impact and consequences of vaccination misinformation on the African American community.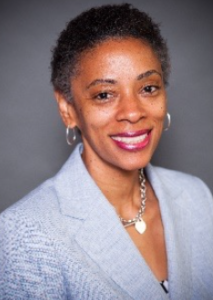 Presenters:
Dr. Danielle M Gilliam, PharmD, MPH, NAACP AZ State Conference Health Chair
Dr. Tanya Henry, MD. Chair, Dept. of Pediatrics, Mariposa Community Health Center
Watch Presentation:
Session #8 (February 10, 2022)
Transition: Rooted in Self-Determination and Self-Advocacy
As youth prepare to exit high school, they frequently consider their life choices which may include attending college. Research proves that students with disabilities are often excluded from receiving the college transition support offered to their peers and may feel uncertain about pursuing higher education. This panel presentation will feature the voices of college students with disabilities from diverse backgrounds. Our goal is for attendees to have a holistic understanding of the college transition process, what students feel they need to succeed in college, and what actions lead to opportunities for an inclusive college experience for students with disabilities.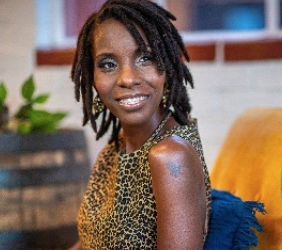 Presenters:
Calvin Cook, BSW, Alumni Relations Champion, Arizona Youth Leadership Initiatives Alumni Association Diverse Ability Incorporated, 
Sakénya McDonald, MA, ABD, Assistant Director, Academic Programs, Institute for Human Development (UCEDD), Northern Arizona University
Watch Presentation:
Session #9 (February 15, 2022)
Government Resources to Help Voters with Disabilities
With the 2022 midterm elections beginning early this year, Chairman Hicks will lead a panel of government officials in a discussion about resources the government provides for voters with disabilities.
 
Presenters :
Thomas Hicks, Vice-Chair U.S. Election Assistance Commission
Ben Jackson, Senior Subject Matter Expert on Accessibility. U.S. Election Assistance Commission
Dr. Sachin Dev Pavithran, Executive Director, U.S. Access Board
Debo P. Adegbile, U.S. Commission on Civil Rights
Watch Presentation:
Session #10 (February 15, 2022)
The Self Advocacy Movement: A Civil Rights Movement for People with Disabilities
The self-advocacy movement is a civil rights movement that started in the 1970s for people with intellectual and developmental disabilities. It is based on the belief that people with disabilities have the right to make their own decisions based on their own needs and wants. Today, self-advocates from around the country continue to keep the movement alive by advocating for themselves and for others in all aspects of disability rights. A panel of self-advocates will discuss the current state of the self-advocacy movement both nationally as well as in Arizona.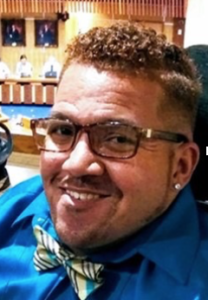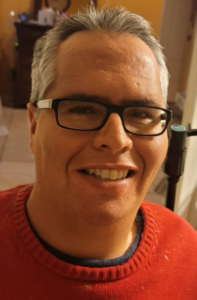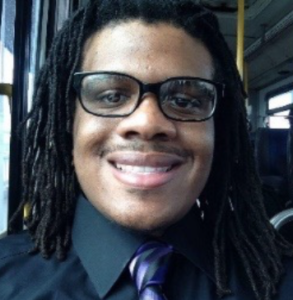 Presenters:
Calvin Cook, BSW, Alumni Relations Champion, Arizona Youth Leadership Initiatives Alumni Association Diverse Ability Incorporated
George Garcia, MSW, Executive Director Southwest Institute for Families and Children
Timotheus "T.J." Gordon, Jr., Research Associate, Institute on Disability and Human Development at University of Illinois – Chicago; Co-founder of Chicagoland Disabled People of Color Coalition (Chicagoland DPOCC)
Bernard Baker, President, Self Advocates Becoming Empowered
Watch Presentation:
Session #11 (February 17, 2022)
Fair Housing & Residents' Rights in Specialized Housing Arrangements for People with Disabilities (CLE)
Learn about fair housing and other rights of residents with disabilities living in group living arrangements such as assisted living facilities, nursing homes, group homes and boarding homes. The presentation will include information on the right to reasonable modifications in policies and programs, accessibility, and auxiliary aids and services for people living in group living arrangements. Other important resident rights will also be covered such as; when being threatened with termination, eviction or transfer; understanding the fair housing complaint options, appeal and grievance options (adverse services decisions).
Presenters:
Regan Smith, LMSW, Long-Term Care Ombudsman Program Director, Area Agency on Aging, Region One
Skylar Colavito, Staff Attorney, Arizona Center for Disability Law 
Rose Daly-Rooney, Legal Director, Arizona Center for Disability Law 
Watch Presentation:
Session #12 (February 17, 2022)
Moving from Safe Spaces to Brave Spaces
In the past two years, issues related to historical oppression, structural racism, health disparities and many other social justice inequities were exposed. Agencies have spent countless hours developing strategies to respond to these inequities. Through these efforts, we have learned that our ability to keep conversations and environments free of risk is difficult. Creating safe spaces will no longer yield the results desired and needed to bring about change. The conversations will not get easier, but our ability to press forward towards more meaningful dialogue will expand. This session will explore strategies to turn safe spaces into brave spaces that lead to thought-provoking and deep conversations that help identify root causes and begin reconciliation.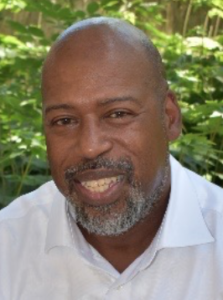 Presenter:
Derrick K. Willis, MPA, Director of the University of Iowa's Center for Excellence in Developmental Disabilities (UCEDD) at the Center for Disabilities and Development (CDD) within the University of Iowa Health Care
Watch Presentation: