Special Education Tip-of-the-Day: Remedies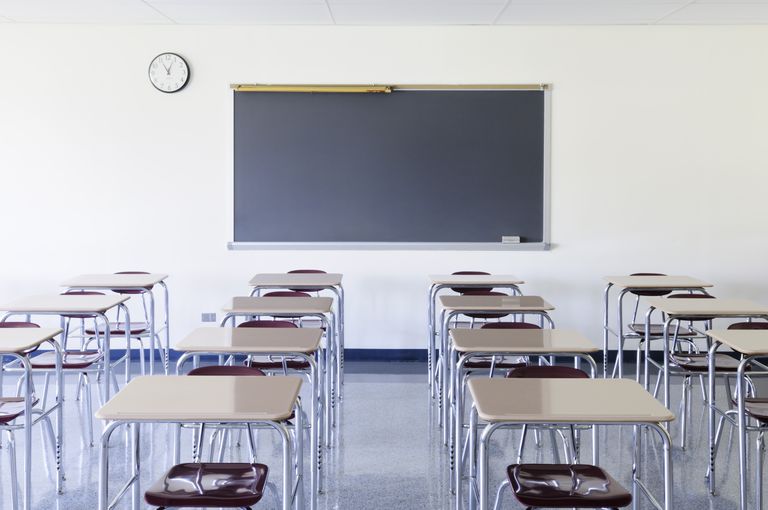 by Amanda Glass, Equal Justice Works Fellow
Now that we have discussed a variety of dispute resolution options, including state complaints, mediation, due process complaints, and complaints regarding Section 504, we will examine the remedies that are available to parents and students seeking relief. In other words, what types of solutions are possible for these disputes, and what might a family get from a school that has been found to have violated these laws?
Remedies Available Under IDEA—Due Process
There are a variety of remedies possible under the Individuals with Disabilities Education Act (IDEA). The law gives hearing officers/courts broad discretion to order the remedies they see as appropriate. Parents are also able to ask for these remedies during preliminary dispute resolution processes, such as at mediation or an early resolution session. Below are descriptions of the most common types of remedies.
Compensatory Education
One of the most common remedies under IDEA is known as compensatory education. Compensatory education is special education or related services provided to a student because a school failed to provide adequate or appropriate education or services in the past. These are services beyond what is required in the current IEP.
Usually, these services are measured in hours, and the school must provide compensatory education either by making school staff available to provide the education/services, or by agreeing to pay a private provider to deliver the designated number of hours of education/services to the student.
When a hearing officer orders compensatory education as part of a due process hearing decision, the officer generally will not order compensatory education in terms of money. However, if parents are negotiating remedies through informal measures, such as at mediation or during an early resolution session, parents may suggest a dollar amount be designated by the school for the student to use to get compensatory education. Sometimes schools will agree to pay private providers (who meet certain licensing or insurance requirements and provide tax information to the school) directly, up to a certain amount, for compensatory education services, or will agree to reimburse parents for services they pay for up front. Sometimes, a school will agree to pay for the creation of and put funds into a special needs trust for a student. Rarely, a school may agree to provide money directly to a parent or student to settle a dispute.[1]
The amount of compensatory education that may be ordered at a hearing or reasonably requested in negotiations depends, in part, on where the school and student are located. Different parts of the country have different standards for how compensatory education should be calculated. In some places, there is an "hour for hour" standard. This means that if Emily's IEP calls for one hour of speech therapy per week, and the school failed to provide speech therapy for ten weeks, Emily could reasonably expect to receive ten hours of compensatory speech therapy services.
However, other places, including Arizona, do not follow an "hour for hour" standard. Arizona is part of the Ninth Circuit, which has stated that students with disabilities are entitled to however much compensatory education time is required to provide them with an appropriate education.[2]In other words, the amount of compensatory education should be enough to provide the educational benefits the student would have received if the school had been following IDEA in the first place. This may mean the student is entitled to fewer hours of compensatory education than the exact number of hours the school failed to provide, or possibly more than the number of hours the school failed to provide. For example, if Emily's IEP called for speech therapy to be provided in a group setting, and Emily was denied 10 hours of group speech therapy, perhaps 6 hours of individualized speech therapy would be an appropriate amount of compensatory services. The individualized speech therapy would be focused only on Emily and might provide her greater benefit over a shorter period of time than the group therapy, and so fewer hours would be needed to confer the same amount of educational benefit she would have received if the school had followed her IEP to begin with. This is a subjective determination that will require both sides to provide evidence to support the number of hours each claims is appropriate.
Private School Tuition Reimbursement
Another possible remedy for a violation of IDEA is reimbursing parents for the cost of private school tuition. This remedy may be an option when parents remove their child from an inappropriate public school program and enroll the child in a private school where the child receives an appropriate education. If a hearing officer or court finds that the public school was not providing the student with FAPE, and that the private placement is appropriate and is providing FAPE, the school may be ordered to reimburse the parents for the private school tuition they have already paid.
In order for a hearing officer to order tuition reimbursement as a remedy, there are specific notice proceduresthat parents must follow before enrolling their student in private school, or else those procedures must be excused due to specific exemptions in the law. Otherwise, reimbursement may be reduced or denied. This is complicated—so before withdrawing a student from public school and placing them in private school, consult with a private attorney.
Orders Relating to Evaluations, IEPs, or Placement
A court or hearing officer may order one of the parties to take a specific action. For example, a court may order a parent to make their child available for an evaluation in a case where a parent has refused to consent. A court may also order a public school to implement an existing IEP, revise an IEP to meet a student's needs, develop an IEP, evaluate the student, or institute a particular placement.
Because a court or hearing officer can order these actions, parents can ask for these actions as remedies when negotiating with schools in informal dispute resolution proceedings.
Trainings and Policy Changes
If a hearing officer or court finds that a public school has violated IDEA on a widespread scale, it may order remedies that go beyond the needs of the particular student who filed the due process complaint. For example, courts can order schools to change their special education policies, conduct broad-scale staff trainings, or even restructure their special education programs. Again, these types of remedies are things parents can request when engaging in informal dispute resolution with a school.
Attorneys' Fees
According to the IDEA regulations, a court may award reasonable attorneys' fees to the parent of a child with a disability if the parent is considered the prevailing party. Generally, only a parent can recover attorneys' fees—if the school wins the due process hearing, it is unlikely that the parent will be ordered to pay the school's attorneys' fees, unless the parent's due process complaint or litigation is considered frivolous, unreasonable, or done with the intent to harass the school.
Often, a due process complaint will allege more than one violation of IDEA. A hearing officer may rule on some claims in favor of the parent, and on other claims in favor of the school. This makes it difficult to determine which party is the "prevailing party" (winner) for the purpose of awarding attorneys' fees. Typically, if the parent obtains a remedy that goes to the heart of the dispute, it is likely that a court will find the parent was the prevailing party. Parents should consider asking the hearing officer or court to explicitly name them the prevailing party in their decision so that they can pursue attorneys' fees.
Remedies Available Under IDEA—State Complaint
If a parent files a state complaint with the Arizona Department of Education (ADE), the parent can expect that if ADE finds the school has violated IDEA, it will order corrective action with remedies similar to some of those described above. According to the IDEA regulations, this may include awards of monetary reimbursement or other corrective action appropriate to the needs of the child and future provision of services for all children with disabilities.
Remedies Available Under Section 504
Parents can also pursue remedies under Section 504 of the Rehabilitation Act. Many of the remedies available under IDEA are also available under Section 504, including compensatory education; orders relating to evaluations, IEPs, or placement; trainings and policy changes; and in some jurisdictions (locations), reimbursement for privately obtained educational services.
The biggest difference between remedies under IDEA and remedies under Section 504 is that under Section 504, a parent may seek monetary damages. Parents of students with disabilities may seek monetary damages for alleged acts of disability discrimination by schools, including alleged denials of FAPE. In Arizona, which is in the Ninth Circuit, parents must show that the school's discrimination was intentional, or that it acted with deliberate indifference, in order to be awarded monetary damages for a Section 504 violation.[3]
Like under IDEA, parents can ask for the remedies that might be ordered by a court under a Section 504 claim during an informal dispute resolution proceeding. For example, if a parent files a complaint with the U.S. Department of Education's Office for Civil Rights (OCR) claiming the school has violated Section 504, the parent may engage in a Facilitated Resolution Between Parties (FRBP) as a way of trying to resolve the dispute without a full investigation. During this FRBP, parents may negotiate with the school to agree to provide some of the remedies that might be ordered by OCR if an investigation found a violation or by a court if the parent were to file and win a lawsuit alleging a violation of Section 504.
Final Post in this Series
This is the final post in ACDL's Fall 2019 Special Education Tip-of-the-Day series. We hope these posts have been helpful to parents of students with disabilities seeking a better understanding of the special education system and their rights within it. We encourage readers to share this information with friends, family, and community groups, and ACDL will continue working to make these blog posts accessible to as broad and diverse an audience as possible.
These blog posts do not cover all of the many facets of special education, but are intended to provide discrete tips and information on certain topics and procedures. Keep an eye out for future blog post series from ACDL on special education and other issues important to the disability community!
DISCLAIMER:
THIS BLOG/WEB SITE IS MADE AVAILABLE BY ACDL AND ITS LEGAL STAFF FOR EDUCATIONAL PURPOSES TO GIVE YOU GENERAL INFORMATION AND A GENERAL UNDERSTANDING OF THE LAW, NOT TO PROVIDE SPECIFIC LEGAL ADVICE. BY USING THIS BLOG SITE YOU UNDERSTAND THAT THERE IS NO ATTORNEY CLIENT RELATIONSHIP BETWEEN YOU AND ACDL. THE GENERAL INFORMATION ON THE BLOG/WEBSITE SHOULD NOT BE USED AS A SUBSTITUTE FOR COMPETENT LEGAL ADVICE FROM A LICENSED PROFESSIONAL ATTORNEY IN YOUR STATE.
[1]Please note that although this option may be possible during informal negotiations, you should not expect a hearing officer or a judge to order money damages for violations of IDEA, as most courts have held that neither monetary nor punitive (meant to punish) damages are available under IDEA. See, e.g., A.W. v. Jersey City Pub. Sch., 486 F.3d 791 (3d Cir. 2007); Diaz-Fonseca v. Puerto Rico, 451 F.3d 13 (1st Cir. 2006); Ortega v. Bibb Cnty. Sch. Dist., 397 F.3d 1321 (11th Cir. 2005); Polera v. Bd. of Educ., 288 F.3d 478 (2d Cir. 2002); Padilla v. Sch. Dist. No. 1, 233 F.3d 1268 (10th Cir. 2000); Thompson ex rel. Buckhanon v. Bd. of Special Sch. Dist. No. 1, 144 F.3d 574 (8thCir. 1998); Sellers v. Sch. Bd., 141 F.3d 524 (4th Cir. 1998); Charlie F. ex rel. Neil F. v. Bd. of Educ., 98 F.3d 989 (7th Cir. 1996).
[2]Parents of Student W. v. Puyallup Sch. Dist., 31 F.3d 1489 (9th Cir. 1994).
[3]See, e.g., Mark H. v. Hamamoto, 620 F.3d 1090 (9th Cir. 2010).