World AIDS Day – A History of Important Cases Involving Disability Discrimination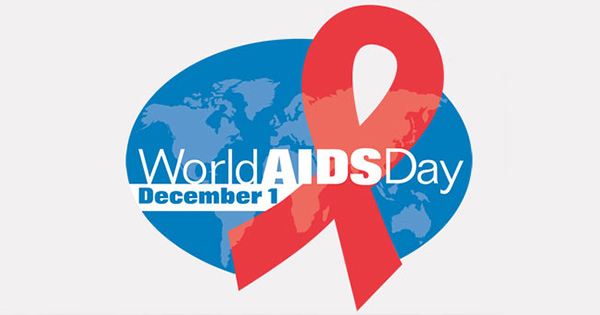 By Sey In, ACDL Staff Attorney
December 1st marks an important day – World AIDS Day.  This blog post will cover a brief history of World AIDS Day and highlight some important cases.
Today, it is estimated that 36.7 million people around the world are living with HIV/AIDS.  World AIDS Day began in 1988 and was founded to bring awareness to problems and issues individuals living with HIV/AIDS face every day.  This day commemorates a global effort to prevent new infections, manage existing ones, fundraise for life-saving treatments, and advocate for individuals who have been discriminated against.  In the past 30 years, we have made progress with more effective medications, preventing new transmissions, and strengthening protections against discrimination. This year's theme Ending the HIV/AIDS Epidemic: Community by Community strengthens our resolve.
Discrimination is still prevalent for those living with HIV/AIDS.   In 2017, John Gore, former Acting Assistant Attorney General for the Civil Rights Division stated, "eradicating discrimination against people living with HIV and AIDS is a key civil rights issue.  On this important day and every day of the year, we will continue to protect the civil rights of all Americans."
There are many ways federal laws can protect an individual living with HIV/AIDS.  Below is a collection of cases where individuals living with HIV/AIDS have been discriminated, fought back, and won.
Right to Attend School
 The Americans with Disabilities Act (ADA) protects a student's right to attend public school free of discrimination.  In 2013, the Pea Ridge School District in Pea Ridge, Arkansas was found to have discriminated against three students.  Family members of these three students had a record of having HIV, and school administrators refused to let the students attend until they underwent testing and submitted results.  The U.S. Department of Justice (DOJ) sued the school district and reached a settlement agreement requiring the school district to implement a non-discrimination policy.  One of the important features of this policy is the following addition, "[HIV] is not considered to be a condition requiring a student's exclusion from school under this policy."  You can read more about the settlement agreement here.
The ADA protects adults in public universities and vocational schools as well.  In 2010, a woman who was living with HIV attempted to enroll in the Modern Hairstyling Institute, a cosmetology school.  Before enrolling, the school had required mandatory forms requesting certain medical information.  The woman disclosed that she was HIV-positive.  The school denied her admissions based on her status, which prompted a complaint and lawsuit.  Ultimately, both parties settled and the woman was accepted into the program and received monetary damages.  The school also agreed that they will no longer ask about HIV status from their prospective applicants.  You can read the press release here.
Employment Discrimination
 The ADA also protects employees from discrimination by a qualified employer.  In 2017, the DOJ filed a lawsuit against the City of New York for refusing to hire an individual with HIV.  In the lawsuit, the individual applied to be a Police Communications Technician, received a conditional offer of employment, and was required to submit a blood test.  The blood test showed low white blood cell levels (which is typically a sign of HIV infection) and the job offer was rescinded.  Ultimately, The City of New York entered into a settlement agreement with the prospective employee, and the City agreed to pay compensatory damages and re-offer employment.  See here for more details about the case.
In 2003, in what was hailed as a landmark case, Matthew Cusick filed a discrimination complaint with the Equal Employment Opportunity Commission (EEOC) alleging discrimination against Cirque du Soleil.  Cusick was initially hired to be a performer for the company in Las Vegas, passed physical exams, and was deemed fit by physicians, but before he was scheduled to perform, he was fired because of HIV status.  After the EEOC determined that discrimination was likely to have occurred, the parties settled, with Cirque du Soleil paying $600,000 and implementing antidiscrimination training and policies in its practices.  For more information, click here.
Housing Discrimination
The Fair Housing Act (FHA) protects individuals living with HIV/AIDS from discriminatory housing practices, absent certain exemptions.  In 2011, a woman named C.C. was discriminated by a prospective landlord because of her HIV status.  When C.C. called to ask about an available apartment, the landlord asked how C.C. would be able to pay for rent.  C.C. responded with her disability benefits from Supplemental Security Income (SSI).  The landlord then asked what her disability was and C.C. responded that she was HIV-positive.  The landlord then expressed that she was not interested in renting to C.C.  C.C. filed a complaint with the Department of Housing and Urban Development (HUD).  The case ended up in federal court and in 2015 the Court awarded C.C. $15,000.  For more information, click here.
Denial of Medical/Dental Services
Finally, the ADA protects individuals from discrimination by healthcare providers.  With few exceptions, it is illegal for healthcare providers to refuse treatment solely because of HIV status.  The landmark case involving healthcare was Bragdon v. Abbott (1998).  In Abbott, a woman with HIV was refused routine dental care by her dentist citing a lack of safety precaution materials.  Instead, her dentist offered to treat Abbott at a hospital, which would force her to pay additional charges.  Abbott sued and the main issues the Courts dealt with was whether HIV posed a direct threat to the dentist and whether HIV was considered a disability under the ADA.  Abbott went all the way up to the U.S. Supreme Court, and the Court held that HIV is a disability under the ADA and remanded to the lower court to determine whether HIV posed a direct threat to the dentist.  The First Circuit held that there was no direct threat to the dentist.  You can read more about Abbott here.
In 2017, the DOJ entered into a settlement agreement with Aurora Health Care.  Two separate doctors working for Aurora refused to treat two individuals with HIV.  In one case, an orthopedic surgeon refused to perform a replacement hip surgery for fear of HIV transmission.  In a second case, an urologist refused to remove a catheter because he feared there could be blood in the urine.  Both patients sought treatment from other providers after they were discriminated against.  The settlement agreement resulted in compensatory damages to both individuals and stated, "[a] healthcare provider cannot refer a patient with HIV or to another provider simply because the patient has HIV or AIDS.  The referral must be based on the fact that the treatment the patient is seeking is outside the expertise of the provider, not the patient's HIV status alone."  Hospital staff also underwent mandatory training.  You can read the settlement agreement here.
It is important to note that healthcare providers undergo numerous procedures to ensure both patients and healthcare providers are kept safe from transmission.  For more information, please see the following from the Centers for Disease and Control (CDC).
The next blog post will cover your rights under applicable laws and how to file a complaint if you feel that you have been discriminated because of your HIV/AIDS status.
DISCLAIMER:
THIS BLOG/WEB SITE IS MADE AVAILABLE BY ACDL AND ITS LEGAL STAFF FOR EDUCATIONAL PURPOSES TO GIVE YOU GENERAL INFORMATION AND A GENERAL UNDERSTANDING OF THE LAW, NOT TO PROVIDE SPECIFIC LEGAL ADVICE. BY USING THIS BLOG SITE, YOU UNDERSTAND THAT THERE IS NO ATTORNEY-CLIENT RELATIONSHIP BETWEEN YOU AND ACDL. THE GENERAL INFORMATION ON THE BLOG/WEBSITE SHOULD NOT BE USED AS A SUBSTITUTE FOR COMPETENT LEGAL ADVICE FROM A LICENSED PROFESSIONAL ATTORNEY IN YOUR STATE.