Special Education Services: How are they impacted by this outbreak?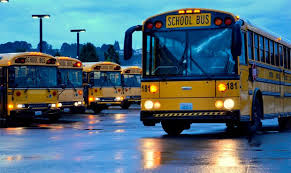 The Novel Coronavirus (COVID-19) has impacted the day-to-day activities of all Arizonans. On Sunday, March 15, 2020, Arizona Governor Doug Ducey and Arizona Superintendent of Public Instruction Kathy Hoffman announced a statewide closure of Arizona schools from Monday, March 16, 2020 to Friday, March 27, 2020, at which time the state will reassess the need for school closures. This measure will impact all Arizona students, including students with disabilities.
This situation is both unprecedented and rapidly evolving. The information below reflects the perspective of the Arizona Center for Disability Law (ACDL) as of the date of the publication of this guidance. ACDL will endeavor to provide updated resources to the community as we acquire new information.
This post highlights information that may assist you in ensuring that a student with a disability continues to receive a free and appropriate public education. ACDL has additional self-advocacy guides that provide more information on the special education process.
For information on needed services, please visit our intake page.
Special Education
The Department of Education has issued guidelines on when and how students with disabilities will receive special education services during this time. https://www2.ed.gov/policy/speced/guid/idea/memosdcltrs/qa-covid-19-03-12-2020.pdf
ACDL also has the following for students with disabilities and their families:
COVID SPED Resource – Created by ACDL for Arizona families of students with disabilities. En Espanol
NDRN Resource List — A list of special education resources compiled by the National Disability Rights Network (NDRN).
Resources for AZ Families During COVID — A list of Arizona specific resources that was compiled by the William E. Morris Institute for Justice.
DISCLAIMER:
THIS BLOG/WEB SITE IS MADE AVAILABLE BY ACDL AND ITS LEGAL STAFF FOR EDUCATIONAL PURPOSES TO GIVE YOU GENERAL INFORMATION AND A GENERAL UNDERSTANDING OF THE LAW, NOT TO PROVIDE SPECIFIC LEGAL ADVICE. BY USING THIS BLOG SITE, YOU UNDERSTAND THAT THERE IS NO ATTORNEY-CLIENT RELATIONSHIP BETWEEN YOU AND ACDL. THE GENERAL INFORMATION ON THE BLOG/WEBSITE SHOULD NOT BE USED AS A SUBSTITUTE FOR COMPETENT LEGAL ADVICE FROM A LICENSED PROFESSIONAL ATTORNEY IN YOUR STATE.