Join Us for the 9th Annual African-American Conference on Disabilities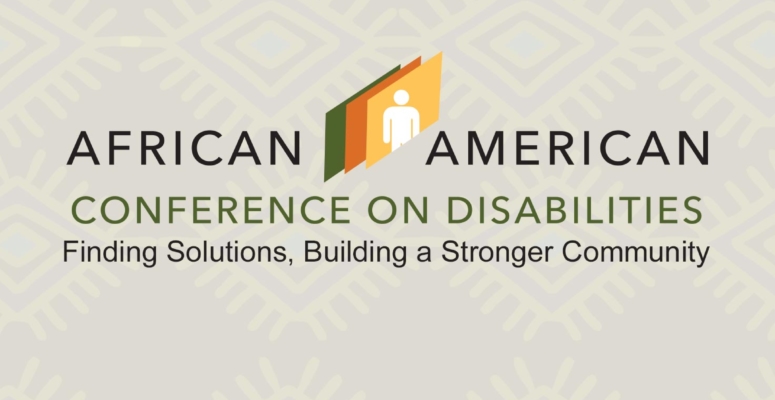 The 9th Annual African American Conference on Disabilities is designed to provide education and knowledge to be proactive, not reactive and for the African-American community to obtain information so it will empower them and the community on how to better serve the community and themselves.  Additionally, it is a platform for policymakers and providers to come and hear directly from the African-American community.
Hosted by the Arizona Center for Disability Law (ACDL), ABILITY360 and the Arizona Center for African American Resources (AzCAAR), the conference will take place on Friday, February 28, 2020, from 8:00 am to 5:00 pm at the Desert Willow Conference Center, 4340 E. Cotton Center Blvd. in Phoenix, Arizona. Registration and information about the conference can be found at www.aacdaz.com.
This conference is the only comprehensive conference that addresses legal rights issues at the intersection of race and disability. The conference examines avenues for legal advocacy to ensure the effective provision of services and enforcement of civil rights in the African American and disability communities.
The breadth of this conference has spanned the nation as U.S. Election Assistance Commissioner, Thomas Hicks noted in last year's keynote address.  This year's keynote will focus on the illuminating and motivating work of Ms. Jean Fairfax.
"Celebrating the Life and Work of Ms. Jean Fairfax, Civil Rights Pioneer"
Ms. Fairfax, an unsung heroine of the Civil Rights Movement, committed her life to civil rights and social justice. She was a force for over 40 years from organizing black families in school desegregation cases in rural communities to leading the effort to reform the National School Lunch Program.
As a Phoenix resident, Ms. Fairfax's dedication to civil rights led her to provide funding for the first African-American Conference on Disabilities in early 2000.
It is through her efforts and original commitment that the conference can continue work with similar pioneering efforts providing multiple seminars, discussions, and classes in a single day event that includes wide-ranging topics from Discussion on Community Inclusion to Cancer Awareness and Education in Underserved Communities.
Additional conference topics include:
Ethical Topics for Attorneys Representing Disability Clients
Keeping children with disabilities in school and out of jail
Identifying and Negotiating reasonable workplace accommodations
Assistive Technology resources
Disability Rights and Vocational Rehabilitation
Mental Health and Trauma approaches
Phoenix Police Department interaction with the disability community
Representation of Serious Mental Illness Clients
New financial accounts for Individuals with Disabilities
Preventing Expulsion/Supporting Inclusion in childcare settings
Filing successful school complaints
Immunization and Vaccination information and discussion
An informative discussion on Blindness
Multiple offerings with CLE credits will be available for Attorneys CEU requirements.
Bringing the conference to a close is Author, Screenwriter, Performer and Activist Adiba Nelson.  Propelled by the lack of representation of an African-American child with a disability in literature like her daughter, Ms. Nelson went on to self-publish, push for inclusion, change the Girl Scouts, and become a regular contributor to multiple media outlets.  Ms. Nelson will speak of "The Beauty of Adult Rebellion" and does following the status quo apply when life throws you curveballs?
Last year's conference with over 300 attendees built upon the growing national stature of this unique and invaluable conference that provides essentials for the person with a disability, networks, providers, families, institutions, community organizers, government agencies or volunteers.
Space is limited, so register early.  The registration deadline is Monday, February 24, 2020. Register online at www.aacdaz.org. For more information on the conference, contact Renaldo Fowler at the Arizona Center for Disability Law, (602) 274-6287.
This year's conference is sponsored by the Arizona Department of Health Services Office for Children with Special Health Care Needs.