Guidance from U.S. Department of Education Clarifies Dispute Resolution Options Are Still Available During COVID-19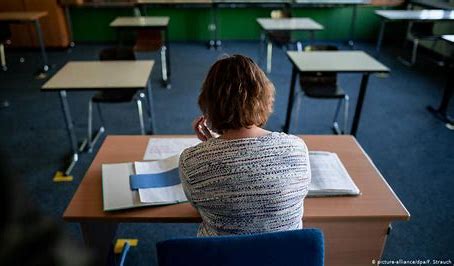 On June 22, 2020, the U.S. Department of Education issued a Question and Answer document about special education dispute resolution during the ongoing pandemic.
Key points from this guidance include:
IDEA Part B dispute resolution options, including mediation, state complaints, and due process complaints, are still available to parents and schools.

Some dispute resolution timelines may be extended on a case-by-case basis due to exceptional circumstances, including circumstances related to the pandemic.

Mediations, resolution meetings, and due process hearings may take place virtually or over-the-phone.
Tips for Remote Mediation
When engaging in a virtual or telephonic mediation, you may need to prepare a bit differently than you would for an in-person mediation. Below are some tips for how to approach a remote mediation.
First, familiarize yourself with the technology you will be using. Conduct a trial run if possible, practicing dialing or logging in, muting and unmuting your microphone and/or video, and using any other system features. Avoid the added stress of technical difficulties during a mediation by ensuring you know how to operate the interface you will be using ahead of time.

Next, ask your assigned mediator if there will be a way to caucus during the mediation. During in-person mediations, there are usually opportunities for each side to meet separately (caucus) to consider information and make decisions outside of the joint session. During in-person mediations, each side will be able to caucus in a separate room. When preparing for a virtual or telephonic mediation, find out how you will caucus. Does the videoconferencing program you will be using have a feature that will allow you to break up into separate virtual "rooms"? Will you be hanging up on the joint session and calling just the mediator to caucus, and then rejoining a joint session once you've neared a resolution? Make sure this process is clear and you understand how it will work. The last thing you want is to inadvertently share sensitive information or opinions when you think you are alone with the mediator, only to realize the other side can still see or hear you.

If a resolution is reached at mediation, both sides will sign a written document memorializing the terms of the agreement. Ask your mediator how this will work for a virtual or telephonic mediation. Will you be mailed, faxed, or emailed a copy of the agreement? Can you sign digitally, or are you expected to hand-sign? How will you get a copy of the agreement once it is fully executed (signed by all parties)?

For more tips, check out our previous blog posts on how to

prepare for mediation

and how to

write

and

enforce

a mediation agreement.
DISCLAIMER:
THIS BLOG/WEB SITE IS MADE AVAILABLE BY ACDL AND ITS LEGAL STAFF FOR EDUCATIONAL PURPOSES TO GIVE YOU GENERAL INFORMATION AND A GENERAL UNDERSTANDING OF THE LAW, NOT TO PROVIDE SPECIFIC LEGAL ADVICE. BY USING THIS BLOG SITE, YOU UNDERSTAND THAT THERE IS NO ATTORNEY-CLIENT RELATIONSHIP BETWEEN YOU AND ACDL. THE GENERAL INFORMATION ON THE BLOG/WEBSITE SHOULD NOT BE USED AS A SUBSTITUTE FOR COMPETENT LEGAL ADVICE FROM A LICENSED PROFESSIONAL ATTORNEY IN YOUR STATE.  COMMENTING ON A POST DOES NOT CONSTITUTE AN INTAKE WITH ACDL.  IF YOU WOULD LIKE TO REQUEST LEGAL ADVICE OR SERVICES CLICK HERE FOR INFORMATION ABOUT OUR INTAKE STEPS.