ACDL's 20 Year Anniversary Event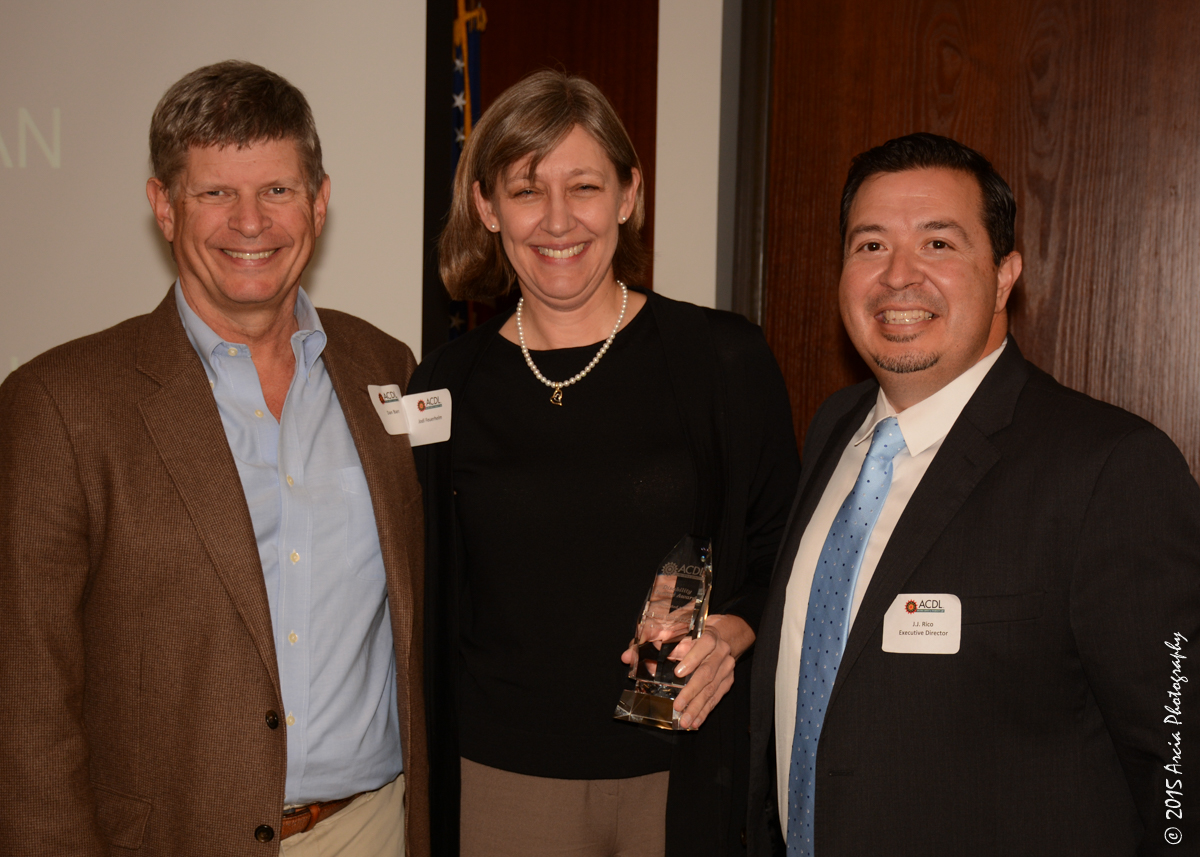 On May 15, 2015, the ACDL celebrated its 20th anniversary. It was an empowering evening! We honored a great individual and a law firm, both of whom exemplify ACDL's vision for the future and are committed to social justice.
ACDL's Vision Award was bestowed upon Judge Randall Howe. Judge Howe exemplifies ACDL's vision statement that one day we shall live in "A society that focuses on people's abilities rather than disabilities." Judge Howe's acceptance speech was empowering to so many, as he shared how his mother's advocacy allowed him to have access to an inclusive education which resulted in him being the person he is today. Judge Howe's mother's advocacy is not a unique story as many shared how their mother or families were their first advocates who influenced their life journeys.
ACDL gave its Legal Advocacy Award to the law firm of Perkins Coie. Perkins Coie and its lawyers have been committed to ACDL and its mission throughout its 20 years. Attorneys from Perkins Coie have served as board members, provided assistance with our cases, donated to our African American symposium, and much more. Most recently, Perkins Coie was instrumental in the Parsons vs. Arizona Department of Corrections lawsuit. Accepting the award of behalf of the firm were partners Dan Barr and Jodi Feuerhelm.
ACDL also honored seven employees. These seven employees have worked for the Center for 20+ years. Their commitment to Arizonans with Disabilities is unmatched and truly deserving of this appreciation. I challenged them all to stay another 20 years. We shall see what the future holds.
Enjoy a few pictures below from the festive evening.