ACDL to partner in Pilot Project for Supported Decision-Making Information and Training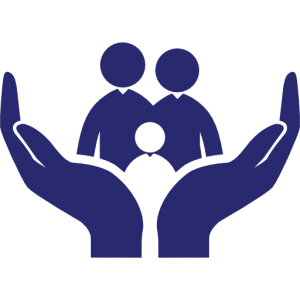 The Arizona Center for Disability Law (ACDL) is partnering with the Southwest Institute for Families and Children and The Arc of Arizona in establishing of a supported decision-making information and training pilot project funded through a grant from Arizona's Developmental Disabilities Planning Council. Geared to individuals with intellectual and developmental disabilities (IDD), family members, caretakers, and other stakeholders, the program aims to achieve two goals:
Increase the number of legal, medical, legislative and other stakeholders who are aware of the viability of supported decision-making and promote its practice by individuals with IDD.
Increase the number of individuals with IDD who choose supported decision-making over legal guardianship.
As individuals with IDD reach the age of 18, family members and caretakers often face the dilemma of whether to file with the court for legal guardianship. Often, family members and caretakers are not given many choices, as legal guardianship is presented as the only option. Legal guardianship strips away most, if not all, of the legal rights of an individual with IDD.  An individual with legal guardian is no longer able to make decisions about their health care, where they choose to live, employment, or education among a variety of other quality-of-life decisions.
However, legal guardianship is not the only option. Supported decision-making allows people with IDD to obtain the support they need from trusted advisors to make decisions about their lives without losing their rights in the process. By focusing on the strengths of an individual, supported decision-making allows a person with IDD to live a more independent life while receiving the support they need.
Through this grant, an advisory committee of relevant stakeholders, individuals with IDD and their families, and government agencies will be created to develop a strategic plan with actionable steps within areas such as information dissemination, curriculum development, and legislative action.
Contact George Garcia MSW, executive director of Southwest Institute for Families and Children at 602-235-0354 extension 801 or e-mail at G.Garcia@SWIfamilies.org for more information on this project.
Southwest Institute for Families and Children is a 501(c) (3) nonprofit organization dedicated to supporting people with disabilities in empowerment, advocacy, and knowledge. Please visit www.SWIfamilies.org.
Established in 1995, the Arizona Center for Disability Law is a federally designated Protection and Advocacy System (P&As) for the State of Arizona. P&As throughout the United States assure that the human and civil rights of persons with disabilities are protected.  ACDL employs over 25 professionals in both their Tucson and Phoenix offices.  For more information, visit azdisabilitylaw.org.
The Arc of Arizona connects families and self-advocates to promote and protect the human rights of people with intellectual and developmental disabilities, and actively supports their inclusion and participation in the community throughout their lifetimes. Established in 1958, The Arc of Arizona is a statewide presence representing the entire community of Arizonans with IDD, regardless of diagnosis. Together with our network of members and affiliated chapters, we improve systems of supports and services, inspire communication and influence public policy. Visit http://www.arcarizona.org.