Special Education for Students in Correctional Facilities: Who Is Responsible?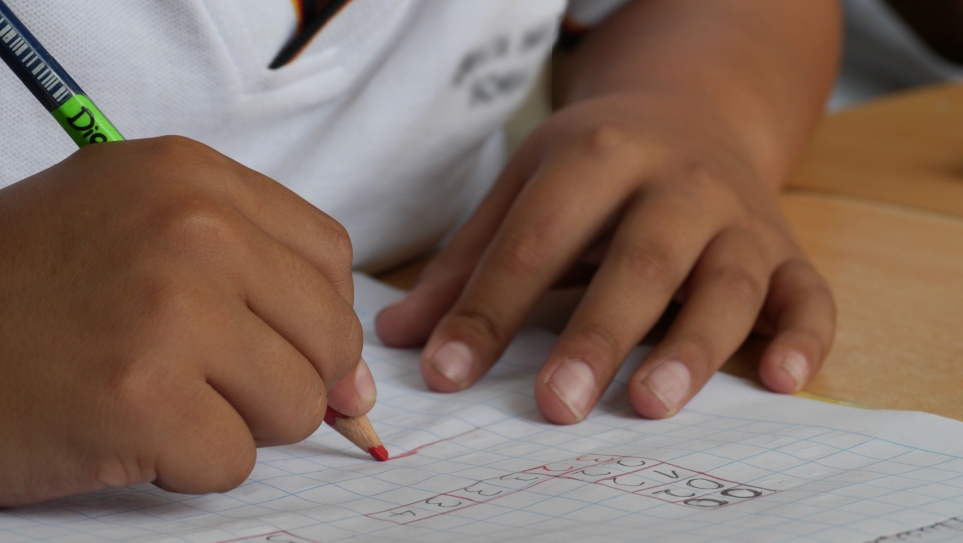 Special Education for Students in Correctional Facilities: Who Is Responsible? 
By Amanda Glass*, Equal Justice Works Legal Fellow
This is the final blog post in our three-part series on special education for youth in correctional facilities. In our first post, we provided an overview of the right of students with disabilities to receive special education in correctional facilities. In our second post, we provided an overview of dispute resolution options available to students in secure care settings. In this post, we explore the different facilities where youthful offenders may be incarcerated and the state agencies responsible for providing their educational services.
Who Is Responsible for Providing FAPE to Students in Correctional Facilities?
The IDEA grants federal funding for special education to state education agencies that will ensure a Free and Appropriate Public Education (FAPE) is delivered to students with disabilities. In Arizona, this agency is the Arizona Department of Education (ADE). ADE is ultimately responsible for ensuring all students with disabilities, including those in correctional facilities, are provided with FAPE.
ADE follows an allocation formula to disperse funding to Local Education Agencies (LEAs). These are generally public school districts. ADE also allocates funding to public agencies, like state and county departments of corrections, to provide education to inmates. Arizona public agencies that receive federal funding from ADE to provide FAPE to students in correctional facilities are (1) county juvenile detention facilities; (2) county jails; (3) the Arizona Department of Juvenile Corrections; and (4) the Arizona Department of Corrections. These public agencies are responsible for providing FAPE to students with disabilities, and ADE is responsible for monitoring, oversight, and enforcement.
What Are the Correctional Facilities in Arizona and Who Runs Them?
            There are four different types of correctional facilities in which a student with a disability might be incarcerated. Two are designed to house juveniles, and the other two mainly house adults. Two are short-term facilities that house those awaiting trial or sentencing, and two are long-term facilities where those who have been convicted are incarcerated to serve their sentences.
County Juvenile Detention Centers
Juvenile detention centers provide temporary and safe custody of individuals under 18 years of age who have been charged with a crime and are awaiting court disposition. Not all juveniles who have been charged are sent to detention centers—some are released on the condition they return to court for their trial and sentencing. These facilities are intended for those juveniles who are at risk of harming others or failing to appear for court if released.
County juvenile detention centers are primarily funded and operated by the county in which they sit. For example, the Durango Juvenile Detention Facility in Phoenix is funded and operated by Maricopa County, while the Pima County Juvenile Detention Center in Tucson is funded and operated by Pima County. These facilities are required by state and federal law to provide educational programming to all students. The county school superintendent and the presiding judge of county juvenile court have statutory responsibility for the provision of education to youth in these facilities, including special education services.
County Jails
Unlike juvenile detention centers, which house only individuals who are younger than 18, county jails house criminals of all ages. Jails serve as temporary holding facilities for individuals who have been arrested and charged but are awaiting disposition of their cases. As with the juvenile facilities, not every individual who has been charged will be sent to jail—some will be released and expected to return to court for disposition. Those who are likely to commit a serious crime, interfere with an investigation or fail to come to court if released, and those who are unable to make bail, may be detained in county jails pending trial.
Juveniles charged as adults are housed and educated in county jails pending adjudication. In Arizona, a juvenile who is charged as an adult with a violent felony offense cannot be jailed in a juvenile facility, and therefore must be placed in a regular county jail. In Maricopa County, juvenile offenders who are charged as adults are detained at the Lower Buckeye Jail. Under federal and state law, juveniles housed in adult jails must be kept separate from adult inmates; however, this is not always possible, and juveniles are often exposed to adults.
County jails are funded by the counties in which they sit. The County School Superintendent and Sheriff have administrative responsibility for educating students in county jails.
Arizona Department of Juvenile Corrections
Juvenile offenders who are convicted of a crime and sentenced to incarceration will serve their sentence in Arizona's one remaining juvenile prison, Adobe Mountain School. The facility is run by the Arizona Department of Juvenile Corrections, and is funded and operated by the state of Arizona. Offenders housed at Adobe Mountain must be provided with educational programming.
Adobe Mountain has capacity for 430 inmates, but as of September 2018, only 185 spots were filled as a result of state and national moves towards community-based rehabilitation. In Arizona, this is called "community placement." The juvenile offender is released to the care of their legal guardian or placed in an out-of-home placement such as a group home or residential treatment center. Youth in community placement are subject to the conditions imposed by the Department of Juvenile Corrections, including monitoring by a parole officer and an assignment to an educational program. Community placement for juvenile offenders is run out of the Arizona Department of Juvenile Corrections and is funded and operated by the state of Arizona.
Arizona Department of Corrections
When minors are adjudicated as adults and sentenced to incarceration, they are sent to the Arizona Department of Corrections prison facilities. These facilities house inmates of all ages. Just like in county jails, where juveniles are required to be held separate and apart from adults, minors who are incarcerated in adult prisons must be separated from adult inmates. Arizona Department of Corrections prison complexes are funded by the state and must provide educational programming to inmates under the age of 18 and inmates with disabilities who are age 21 or younger.
There are 16 prison facilities in Arizona, including 6 private prisons that contract with the state. Certain of these facilities have dedicated units for minors. The Tucson prison has the Rincon Minors Unit, where male youthful offenders are housed. The Perryville prison in Goodyear has a complex for minor females.
Attached to this blog post is a chart identifying the agencies responsible for providing special education to detained youth with disabilities. A point of contact for each public agency is listed, along with their telephone number and email address. If you are concerned about the special education needs of yourself or your child while in secure care, reach out to these individuals for additional guidance.
This is the third blog post in a three-part series. If you haven't yet read them yet, look for the first post, which describes the special education rights of students with disabilities in correctional facilities, and the second post, which describes dispute resolution options for students in secure care settings who disagree with the public agency about their special education.
Point of Contacts:
*Amanda Glass is an Equal Justice Works Legal Fellow at the Arizona Center for Disability Law. Before attending law school, Amanda earned her master's degree in special education and spent two years as an elementary school special education teacher in Los Angeles through Teach for America. During law school, Amanda spent a summer interning at the Arizona Center for Disability Law, where she had the chance to work with staff to provide advocacy and legal services to Arizonans with disabilities.
If you are the IDEA or 504 parent of a student involved with the Department of Child Safety and are having problems with special education, you may be able to get free legal help from Amanda's fellowship project at ACDL. To get help, call toll free at 1-800-927-2260, locally at 602-274-6287, or visit our website at www.azdisabilitylaw.org and do an intake. Together, we can improve outcomes for Arizona foster youth with disabilities.