Staying Safe at the Polls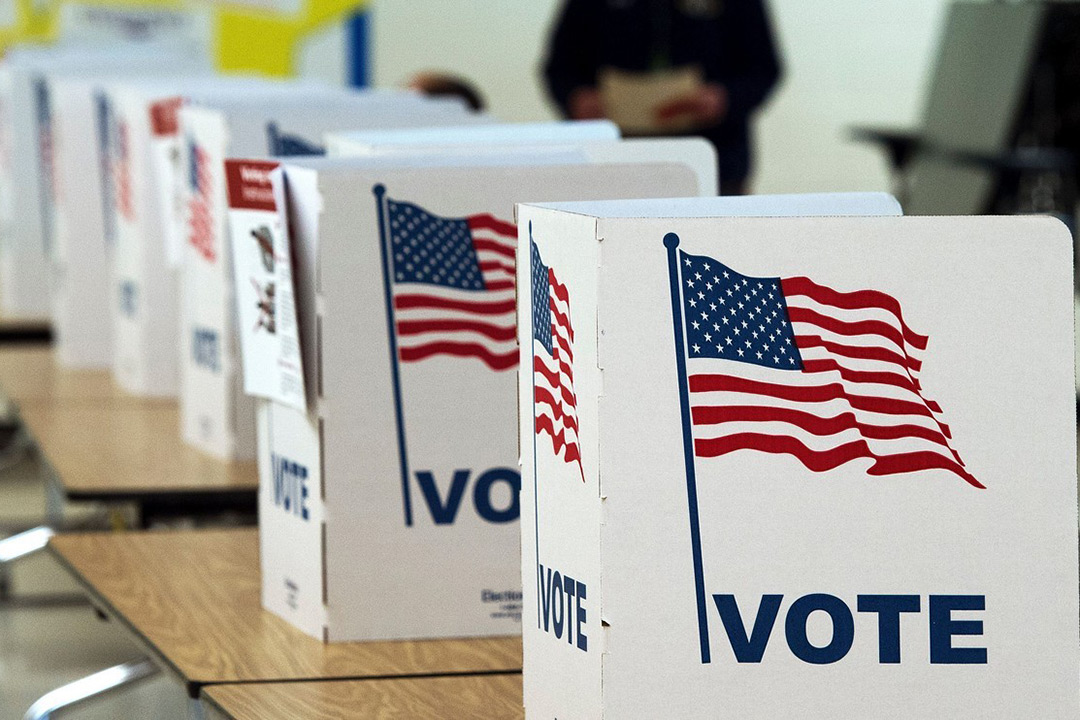 This general election poses a number of challenges for voters because of COVID-19. The Centers for Disease Control and Prevention (CDC) states, "[t]he more an individual interacts with others, and the longer that interaction, the higher the risk for COVID-19 spread." This means long lines and long wait times can increase your risk, but the CDC has issued guidance to help keep voters safe. To see CDC's guidance, click here and here.  This blog post highlights various CDC guidance.
Before you head to your polling location – Be Prepared!
Go to your county's election department website to ensure that you are registered.
Check how you can vote.

Many counties in Arizona offer drive thru voting and some counties offer curbside voting. Call your county's election department to explore the options they have available.
Based on our research, the following counties do offer drive-thru or curbside voting:

Apache County
Coconino County
Gila County
Graham County
Greenlee County
La Paz County
Maricopa County
Mohave County
Navajo County
Pima County
Pinal County
Santa Cruz County

Based on our research, the following counties do not offer drive-thru or curbside voting:

Cochise County
Yavapai County
Yuma County

If you received a ballot in the mail, you may drop off your ballot at a polling location or county designated drop box. Contact your county's election department to locate the closest drop box.

Check when and where you can vote.

Not sure where you can vote? Visit your county's website to check your polling location or closest polling center.
To avoid long wait times, plan to vote during non-peak times. Call your county's elections department to check on estimated wait times for your polling location. If you live in Maricopa County, you can go online to locate the polling center with the shortest wait time. The website is located here.

Plan travel to your voting place.

The CDC recommends avoiding crowded ride sharing services or public transportation services.
If you do choose a ridesharing service, checkout Lyft and Uber for special election day promotions. Keep the windows rolled down, use hand sanitizer, and make sure to wear a mask.

If you have young children, the CDC recommends that you ask someone to watch after your children. If that person does not live with you, ask them to wear a mask.
Be prepared and know who and what you want to vote for. This will help minimize the time you spend at the polls.
On Election Day
If you are sick, follow "CDC advice for when to be around others." The guidance can be found here.
Come prepared – bring your own supplies. Bring a plastic bag with items, such as:

Necessary documentation such as identification
A mask
An extra mask
Tissues
Hand sanitizer with at least 60% alcohol
Water
A black ink pen
Any other items that will limit your time at the polling location (e.g. sample ballots, list of individuals and propositions you want to vote for)

The CDC recommends that you wear a mask "consistently and correctly." If you must take off your mask, use hand sanitizer before and after.
If you are traveling with individuals you do not live with, the CDC recommends that you should do the following:

open windows if you can
wear a mask
avoid touching things and surfaces
stay 6 feet apart from others

Clean your hands often.

Wash your hands or use hand sanitizer before entering and after leaving your polling location.
Use hand sanitizer after touching surfaces and items.
Do not wipe down voting equipment unless you are told to do so.

Keep your distance from others.

Stay at least 6 feet (about 2 arms' lengths) from other people as much as you can.
Stay apart even if you are wearing masks.
Sources:
DISCLAIMER:
THIS BLOG/WEB SITE IS MADE AVAILABLE BY ACDL AND ITS LEGAL STAFF FOR EDUCATIONAL PURPOSES TO GIVE YOU GENERAL INFORMATION AND A GENERAL UNDERSTANDING OF THE LAW, NOT TO PROVIDE SPECIFIC LEGAL ADVICE. BY USING THIS BLOG SITE, YOU UNDERSTAND THAT THERE IS NO ATTORNEY-CLIENT RELATIONSHIP BETWEEN YOU AND ACDL. THE GENERAL INFORMATION ON THE BLOG/WEBSITE SHOULD NOT BE USED AS A SUBSTITUTE FOR COMPETENT LEGAL ADVICE FROM A LICENSED PROFESSIONAL ATTORNEY IN YOUR STATE.  COMMENTING ON A POST DOES NOT CONSTITUTE AN INTAKE WITH ACDL.  IF YOU WOULD LIKE TO REQUEST LEGAL ADVICE OR SERVICES CLICK HERE FOR INFORMATION ABOUT OUR INTAKE STEPS