Special Education during COVID-19-related School Closures (En Español)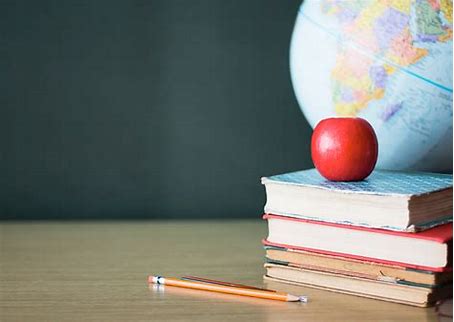 School closures related to COVID-19 have impacted all students, particularly students with disabilities. It is important that our state education agency, the Arizona Department of Education, hear from parents and family members of students with disabilities about challenges and concerns related to distance learning.
If you have a concern about your student's special education at this time, and you have not been able to adequately address your concern through your student's school administration, consider contacting the Arizona Department of Education Exceptional Student Services (ADE/ESS). ADE/ESS may be able to provide your child's school with technical assistance that could resolve the issue, or may provide you with information or referrals.
Whether or not ADE/ESS can address your specific concern, it is important that our state education agency hear from families, not just schools, about what is happening while schools are closed.
Contact Arizona Department of Education (ASL)
En Español
El cierre de escuelas por COVID-19 ha impactado a todos los estudiantes, particularmente a los estudiantes con discapacidades. Es importante que nuestra agencia estatal de educación, el Departamento de Educación de Arizona, escuche de los padres y familiares de estudiantes con discapacidades sobre los desafíos y preocupaciones relacionadas con el aprendizaje a distancia.
Si tiene usted una inquietud sobre la educación especial de su hijo/a en este momento y no ha podido resolver adecuadamente su inquietud a través de la administración escolar de su estudiante, considere comunicarse con los Servicios para Estudiantes Excepcionales del Departamento de Educación de Arizona (ADE/ESS). ADE/ESS puede ofrecerle a la escuela de su hijo/a asistencia técnica que pueda resolver el problema u ofrecerle a usted información o referencias.
Ya sea que ADE/ESS pueda o no resolver su preocupación específica, es importante que nuestra agencia de educación estatal escuche a las familias, no solo a las escuelas, sobre lo que sucede mientras las escuelas estén cerradas.
DISCLAIMER:
THIS BLOG/WEB SITE IS MADE AVAILABLE BY ACDL AND ITS LEGAL STAFF FOR EDUCATIONAL PURPOSES TO GIVE YOU GENERAL INFORMATION AND A GENERAL UNDERSTANDING OF THE LAW, NOT TO PROVIDE SPECIFIC LEGAL ADVICE. BY USING THIS BLOG SITE, YOU UNDERSTAND THAT THERE IS NO ATTORNEY-CLIENT RELATIONSHIP BETWEEN YOU AND ACDL. THE GENERAL INFORMATION ON THE BLOG/WEBSITE SHOULD NOT BE USED AS A SUBSTITUTE FOR COMPETENT LEGAL ADVICE FROM A LICENSED PROFESSIONAL ATTORNEY IN YOUR STATE.
RENUNCIA:
ESTE BLOG / SITIO WEB ESTÁ DISPONIBLE POR ACDL Y SU PERSONAL LEGAL CON FINES EDUCATIVOS PARA DARLE INFORMACIÓN GENERAL Y UN ENTENDIMIENTO GENERAL DE LA LEY, NO PARA PROPORCIONAR CONSEJO LEGAL ESPECÍFICA. AL UTILIZAR ESTE SITIO DE BLOG USTED ENTIENDE QUE NO HAY NINGUNA RELACIÓN DE ABOGADO CON EL CLIENTE ENTRE USTED Y ACDL. LA INFORMACIÓN GENERAL DEL BLOG / SITIO WEB NO DEBE SER USADA COMO UN SUSTITUTO DE CONSEJO JURÍDICO COMPETENTE DE UN ABOGADO PROFESIONAL CON LICENCIA EN SU ESTADO.