Governor Ducey Extends COVID-19 Eviction Protections Until October 31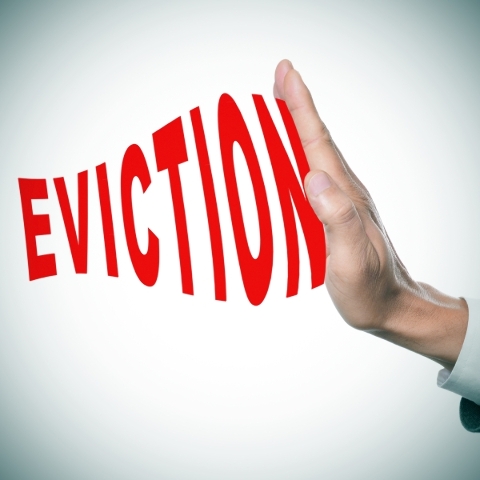 Today, Governor Doug Ducey announced that he is extending a moratorium on residential evictions and providing additional funds for rental assistance.  Here are seven take-aways from the Governor's announcement and Executive Order.
On March 24, 2020, the Governor issued Executive Order 2020-14 that postponed the enforcement of eviction action orders (writs of restitution) for tenants experiencing certain financial and medical hardships due to COVID-19 until July 22, 2020.

The deadline was extended until October 31, 2020.

Beginning August 22, 2020, a tenant must do the following things to delay eviction:

(Re)notify their landlord or property owner in writing with supporting documentation of their ongoing financial hardship as a result of COVID-19 and request for a payment plan to be put in place; and

Provide their landlord or property owner a copy, with any available supporting documentation, of their completed pending application for rental assistance through a state, city, county, or nonprofit program.

The Governor also announced an additional $650,000 in new funding for community action agencies to improve staffing and administration of rental assistance programs to get resources out to families and individuals faster.

Tenants can find a list of governmental and non-profit agencies providing rental assistance programs at this

link

. 
The Governor's Office outlines recommended steps for tenants to take who are experiencing financial difficulties and are unable to pay their rent or full rent in this

guide

. 

The protections are not absolute and there are grounds upon which eviction action orders will not be postponed. 
Please note the Executive Order deals only with the postponement of enforcement of eviction orders.  A landlord can still initiate an eviction action, and a justice court may grant the eviction and issue a writ of restitution. After a landlord wins in court, a writ of restitution is issued.  The writ of restitution is part of the eviction process in Arizona that allows a law enforcement officer to physically lock a tenant out from the apartment after an eviction action.  After the Executive Order expires, law enforcement may serve the writ and remove you from your property.