ACDL Board Member Opportunity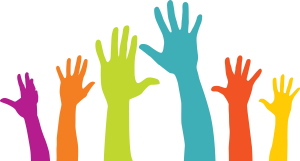 The Arizona Center for Disability Law, the Protection and Advocacy (P&A) system for Arizonans with disabilities is seeking nominations for its Board of Directors.
Our Mission
The Arizona Center for Disability Law (ACDL) is a non-profit law firm that assists Arizonans with disabilities to promote and protect their legal rights to independence, justice, and equality.
Our Work
ACDL is mandated by federal laws to serve individuals with developmental, intellectual, psychiatric, and physical disabilities.
Our Board
Each ACDL board member's dedication is a vital component for the community we serve. The Board reflects the diverse constituency served by the agency. Persons with disabilities, family members and professionals are all represented.
Board members should be:
* committed to attending and participating in all board meetings (meetings are quarterly);
* expected to serve on at least one board committee (Finance, Recruitment, Development, Legal, Planning);
* provide leadership for fundraising;
* identify opportunities for community support and collaborations;
* attend and support as many events sponsored by ACDL as possible.
Interested in Applying?
Contact Natalie Luna Rose at (520) 327-9547, ext. 311 or nlunarose@azdisabilitylaw.org.