Help America Vote Act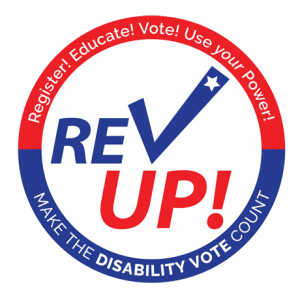 Arizona Center for Disability Law (ACDL) is the Protection and Advocacy for Voting Access (PAVA) program for Arizona and was created by the Help America Vote Act (HAVA).
HAVA is a federal law passed by Congress in 2002 to improve our country's election system. HAVA's main goal is to make the voting process more inclusive and accessible so that more Americans will become registered voters and participate in elections.
The PAVA program seeks to ensure that individuals with disabilities have full participation in the electoral process through voter education regarding registering to vote, casting a vote and accessing the polling sites.
Voting Hotline
On Election Day, ACDL staffs a hotline to address election concerns for individuals with disabilities related to the right to vote independently, accessibility, and voting machines.
Call: (602) 274-6287 or 1-800-927-2260
Hours: 6:00am -7:00pm
Voting Guide and Brochures
ACDL has created a voting guide and brochures with additional information.
Are you planning to vote?
Why should Deaf people vote?
#WhyIVote
¿Habla usted español y tiene una discapacidad? ¡Vote!
Federal & State Voting Resources
Contact Information for County Election Officials