Text-to-911 Now Available Throughout Arizona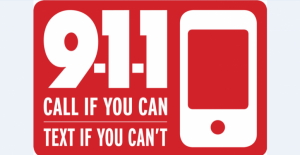 ASL translation
This blog post shares the status regarding ACDL's landmark ADA settlements under which Text-to-911 has been deployed throughout Arizona.
Background about the Enos et al v. Maricopa County and State of Arizona lawsuit and settlements can be found HERE.
The Arizona Department of Administration's Arizona 9-1-1 Program made funding available for all Arizona counties to implement Text-to-9-1-1 beginning August 3, 2018.
Text-to-911 is NOW available in EVERY county in Arizona.
Here is what you need to do to use Text-to-911 during an emergency: open a new text message in your phone's messaging app, enter 911 as the recipient, type your message and hit "send."
FOR MORE INFORMATION
The State created a webpage with information about the settlement and Text-to-9-1-1 implementation.  On the settlement webpage, you can view the following:
ACDL Attorneys Asim Dietrich and Rose Daly-Rooney and former ACDL Attorney, Chris Carlsen handled this matter.
DISCLAIMER:
THIS BLOG/WEBSITE IS MADE AVAILABLE BY ACDL AND ITS LEGAL STAFF FOR EDUCATIONAL PURPOSES TO GIVE YOU GENERAL INFORMATION AND A GENERAL UNDERSTANDING OF THE LAW, NOT TO PROVIDE SPECIFIC LEGAL ADVICE. BY USING THIS BLOG SITE, YOU UNDERSTAND THAT THERE IS NO ATTORNEY-CLIENT RELATIONSHIP BETWEEN YOU AND ACDL. THE GENERAL INFORMATION ON THE BLOG/WEBSITE SHOULD NOT BE USED AS A SUBSTITUTE FOR COMPETENT LEGAL ADVICE FROM A LICENSED PROFESSIONAL ATTORNEY IN YOUR STATE.  COMMENTING ON A POST DOES NOT CONSTITUTE AN INTAKE WITH ACDL.  IF YOU WOULD LIKE TO REQUEST LEGAL ADVICE OR SERVICES CLICK HERE FOR INFORMATION ABOUT OUR INTAKE STEPS.